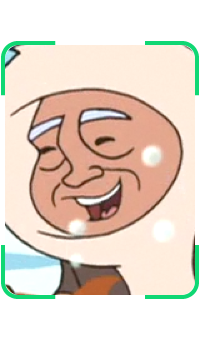 Akut
| | |
| --- | --- |
| Full Name: | Unknown |
| Alias(es): | No Known Aliases |
| Gender: | Male |
| Age: | Unknown |
| Build: | Short and stout |
| Hair: | Unseen, but probably white |
| Eyes: | Black |
| Skin: | Light Tan |
| Hometown: | Unknown |


Professional Info
Profession(s):
 
Unknown
Affiliation(s):
 
No Known Affiliations
Relationships
Relative(s):
 
No Known Relatives
Friend(s):
 
No Known Friends
Love Interest(s):
 
No Known Love Interests
Pet(s):
 
sled dogs
Nemesis:
 
No Known Nemesis
Behind the Scenes
First Appearance:
 
"Bueno Nacho"
Voiced by:
 
-
Akute gave Kim Possible, Ron Stoppable, and Rufus a ride to an undisclosed location in northern North America (likely Alaska) to investigate a sighting of Dr. Drakken. They end up finding Dr. Drakken and Shego, along with henchmen, stealing a laser drill operating next to an oil pipeline. The ride was a favor for Kim saving Akute's life from a "small iceberg" (according to Kim)[1].
Abilities
Akute appears to be a proficient musher, being able to keep from upsetting the sled after Shego forced the dogs to cause the sled to enter a spin[1].
Equipment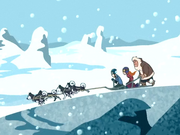 Akut appears to own and/or operate a dog sled with a four dog team.
Appearances
Season 1
Production
Number
US Broadcast
Number
Episode
101
6
Bueno Nacho
Trivia
Akut likely lives somewhere near the Alaskan pipeline.
References
↑ a b Bueno Nacho