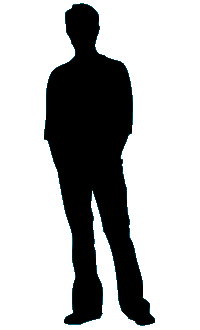 Bates
| | |
| --- | --- |
| Full Name: | Unknown |
| Alias(es): | No Known Aliases |
| Gender: | Male |
| Age: | Unknown |
| Build: | Short and Stocky |
| Hair: | Brown |
| Eyes: | Unknown |
| Skin: | Unknown |
| Hometown: | Unknown |


Professional Info
Profession(s):
 
Lord Monty Fiske's Valet (former)
Affiliation(s):
 
No Known Affiliations
Relationships
Relative(s):
 
No Known Relatives
Friend(s):
 
No Known Friends
Love Interest(s):
 
No Known Love Interests
Pet(s):
 
No Known Pets
Nemesis:
 
No Known Nemesis
Behind the Scenes
First Appearance:
 
"Monkey Fist Strikes"
Voiced by:
 
Jeff Bennett
Bates is the valet of Lord Monty Fiske. He is unique among Fiske's assistants for two reasons: Bates does not believe in Mystical Monkey Power, and he recognizes that Fiske is no longer entirely sane.[1]
Physicality
Appearance
Personality
Bates was a highly loyal servant, despite his doubts about his lord's sanity and some occasional threats.[1]
Abilities
The bulk of Bates's job consisted of accompanying and serving Lord Monty Fiske wherever he went. His typical tasks included shading Fiske with an umbrella, opening and answering doors for him, and preparing tea. Additionally, Bates did just about anything that was demanded of him, but did not appear to be especially talented in any areas.
It should be noted that Fiske did not actually require help from Bates, but preferred having an extra set of hands around, as he did not want to risk damaging his own.[1] Also, Fiske appeared to always prefer having someone around to do his grunt work, apparently considering such things to be beneath his status as a lord.
Biography
As the valet of archaeologist Lord Monty Fiske, Bates accompanied him to Cambodia, where Kim Possible obtained the last of four Jade Idols for them. Unknown to Kim, Fiske already had the other three idols, and staged a theft to claim the last one as well. Fiske's plan was to unite the idols and use them to gain Mystical Monkey Power. Bates assumed that this was only a legend, and one would have to be crazy to believe in it, but went along with his increasingly aggressive and unhinged lord's plan. Ron Stoppable, accompanied by a holographic Kim, visited them unexpectedly. Fiske, thinking they had pieced together his evil plot, allowed them to witness his transformation into Monkey Fist, then attacked. Ron managed to save himself by entering the idol array, which imbued both him and and Rufus with Mystical Monkey Power. While Ron fought Monkey Fist, Rufus easily defeated Bates with his new strength, and aided Ron in destroying the idols. Bates reacted to his lord's defeat with dismay. Police cars were seen heading to Monkey Fist's home afterward, but the fate of Bates was unknown, as he was never seen again.[1]
Relationships
Family
Friends
Although Bates remained loyal to Fiske through his increasingly insane behavior and ultimately his transformation into Monkey Fist, Bates had obvious doubts about his lord's mental state.[1] Presumably this is why Bates no longer appeared as Monkey Fist's valet after the first failed attempt at grasping ultimate power.
Love Interest
Enemies
Paraphernalia
Clothes
Equipment
Quotes
Gallery
Trivia
Alternate Versions
Behind the Scenes
Voice Actor/Actress
Bates was voiced by Jeff Bennett
Episode Appearances
References