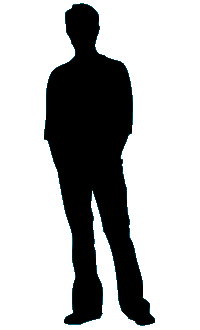 Dr. Cyrus Bortel
| | |
| --- | --- |
| Full Name: | Dr. Cyrus Bortel |
| Alias(es): | No Known Aliases |
| Gender: | male |
| Age: | Unknown |
| Build: | Unknown |
| Hair: | Unknown |
| Eyes: | Unknown |
| Skin: | Unknown |
| Hometown: | Unknown |


Professional Info
Profession(s):
 
Scientist
Inventor
Affiliation(s):
 
No Known Affiliations
Relationships
Relative(s):
 
No Known Relatives
Friend(s):
 
No Known Friends
Love Interest(s):
 
No Known Love Interests
Pet(s):
 
No Known Pets
Nemesis:
 
No Known Nemesis
Behind the Scenes
First Appearance:
 
"The Twin Factor"
Voiced by:
 
Enrico Colantoni
Dr. Cyrus Bortel is a brilliant but eccentric scientist, who has a talent for producing mind-altering technology. Some of his inventions have been called "ferociously unethical", and not surprisingly, this has made his work the target of Dr. Drakken more than once.
Physicality
Appearance
Personality
Although a gifted scientist, Dr. Cyrus Bortel's focus on his work was such that he habitually ignored ethical guidelines, and common sense to a certain extent. Upon completing his Moodulators, for example, his main concern was which government agency he would auction them off to, and not for increasing his security despite his last invention having been stolen upon completion. However, he was so confident in his work that he tested the Moodulator on himself beforehand.
Abilities
Biography
Dr. Cyrus Bortel first requested Team Possible's help when Dr. Drakken and Shego stole his Neuro-compliance chips. Drakken used the chips on Shego and Kim Possible to obtain their total obedience, but Jim and Tim Possible used their handheld silicon phase disruptor to override the chips.
Dr. Bortel was again targeted by Drakken during Kim's Junior year. Drakken attempted to steal Bortel's Electron Magneto Accelerator, but Team Possible intervened. During the battle, Bortel's Moodulators landed on Kim and Shego, and Ron Stoppable accidentally dropped the Kimmunicator and picked up the Moodulator controller instead, though the oversights were not noticed at the time. Ron inadvertently activated the Moodulators, which caused Kim and Shego to react according to the controller's settings, which included sadness, anger, and love. Once Drakken discovered this, he attempted to take advantage of Kim's Moodulator and set them on anger, but ended up overloading it. Shego's Moodulator was presumably removed later, though when last seen it was still set on anger as she chased Drakken.
Relationships
Family
Friends
Love Interest
Enemies
Paraphernalia
Clothes
Equipment
Silicon phase disruptor
Moodulator set and controller
Electron Magneto Accelerator
Quotes
Gallery
Trivia
Alternate Versions
Behind the Scenes
Voice Actor/Actress
Dr. Cyrus Bortel is voiced by Enrico Colantoni.
Episode Appearances
Season X
Production
Number
US Broadcast
Number
Episode
XXX
X
XXXX
References
This article is a rough draft.
The proper Manual of Style layout and sections are located above this tag, but the old information which is not in compliance with the Manual of Style is located below.
You can help Kim Possible Wiki by editing the page to bring it more into line with the Manual of Style.
Once all information has been moved from below this tag, please delete the tag and remove the article from the rough draft category.
Appearances
Season 1 episode 17- The Twin Factor Season 3 episode 2- Emotion Sickness