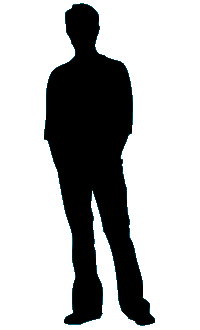 Dr. Langford
| | |
| --- | --- |
| Full Name: | Dr. Langford |
| Alias(es): | No Known Aliases |
| Gender: | Male |
| Age: | Unknown |
| Build: | Unknown |
| Hair: | Unknown |
| Eyes: | Unknown |
| Skin: | Unknown |
| Hometown: | Unknown |


Professional Info
Profession(s):
 
Unknown
Affiliation(s):
 
Middleton Medical Center
Relationships
Relative(s):
 
No Known Relatives
Friend(s):
 
No Known Friends
Love Interest(s):
 
No Known Love Interests
Pet(s):
 
No Known Pets
Nemesis:
 
No Known Nemesis
Behind the Scenes
First Appearance:
 
"Clean Slate"
Voiced by:
 
Brian George
Dr. Langford is a colleague of Ann Possible at Middleton Medical Center. He is the primary developer of the Memory Recovery Machine, more commonly called the MRM for short[1].
Physicality
Appearance
Personality
Abilities
Biography
Dr. Langford spent five years developing the Memory Recovery Machine, presumably to aid people with amnesia in recovering their memories. However, Dr. Drakken and Shego attempted to steal the MRM, but were prevented by the efforts of Langford and Team Possible. In the process, the MRM's power cell was knocked out and then reinserted backwards. Once activated, the machine blew up in Kim Possible's hands, giving her total but temporary amnesia. Langford estimated that it would take months to reconstruct the MRM[1].
Relationships
Family
Friends
Love Interest
Enemies
Dr. Drakken and Shego
As they tried to steal his machine, accidentally destroyed it, and effectively forced Dr. Langford to have to rebuild the machine entirely, Drakken and Shego were clearly no friends of his.
Paraphernalia
Clothes
Equipment
Quotes
Gallery
Trivia
Alternate Versions
Behind the Scenes
Voice Actor/Actress
Episode Appearances
Season 4
Production
Number
US Broadcast
Number
Episode
418
83
Clean Slate
References
↑ a b Clean Slate