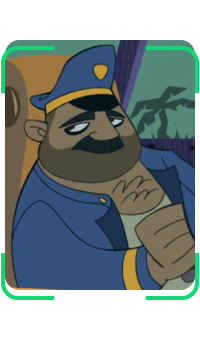 Gustavo
| | |
| --- | --- |
| Full Name: | Unknown |
| Alias(es): | No Known Aliases |
| Gender: | Male |
| Age: | Unknown |
| Build: | Short and stout |
| Hair: | Brown (wears hat so could be bald) |
| Eyes: | Brown |
| Skin: | Dark Olive |
| Hometown: | Unknown |


Professional Info
Profession(s):
 
Pilot
Affiliation(s):
 
No Known Affiliations
Relationships
Relative(s):
 
No Known Relatives
Friend(s):
 
No Known Friends
Love Interest(s):
 
No Known Love Interests
Pet(s):
 
No Known Pets
Nemesis:
 
No Known Nemesis
Behind the Scenes
First Appearance:
 
"Tick-Tick-Tick"
Voiced by:
 
-
Gustavo is a helicopter pilot in Kim Possible.
Background
Gustavo gave Kim Possible, Ron Stoppable, and Rufus a ride to an undisclosed South American location to meet with Professor Acari regarding theft of experimental robotic tick. The ride was a favor for Kim saving Gustavo's village from a flood sometime during her Freshman year of High School.[1]
Abilities
Gustavo can pilot a fixed-wing aircraft capable of water landings.[2]
Equipment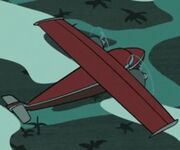 Gustavo owns or operates a twin-prop seaplane.
Appearances
Trivia
Gustavo's village is most likely in Brazil, Columbia, Peru, Guyana, Paraguay, Argentina, or Bolivia since these are the native habitats for piranha and Ron mentioned that piranha were present when Kim saved Gustavo's village.[3]
Gallery
References
↑ "After you rescued my village from the flood last year, Kim Possible..."
-Gustavo in "Tick-Tick-Tick"
↑ "Except the Middleton High pool doesn't have piranhas."
-Ron in "Tick-Tick-Tick"