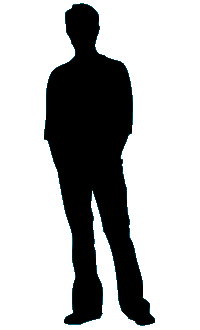 Justine Flanner
| | |
| --- | --- |
| Full Name: | Justine Flanner |
| Alias(es): | No Known Aliases |
| Gender: | Female |
| Age: | Unknown |
| Build: | Thin |
| Hair: | Blonde |
| Eyes: | Green |
| Skin: | Unknown |
| Hometown: | Middleton |


Professional Info
Profession(s):
 
Student
Affiliation(s):
 
Middleton High School
Relationships
Relative(s):
 
No Known Relatives
Friend(s):
 
Kim Possible
Love Interest(s):
 
No Known Love Interests
Pet(s):
 
No Known Pets
Nemesis:
 
No Known Nemesis
Behind the Scenes
First Appearance:
 
"Partners"
Voiced by:
 
Mayim Bialik
Justine Flanner is a highly intelligent Middleton High School student. She is well-known for her stellar performances at science fairs.[1]
Physicality
Appearance
Personality
Justine is very aware of just how smart she is, and as a result, is also aware how much smarter she is than most other high school students. Therefore, she does not expect many people her age to understand or appreciate her work in science. Justine tends to be slightly conceited and considers herself superior because of her intelligence, although since even established, experienced scientists are humbled by her work, Justine's opinion of herself is not exactly without merit.[1]
Abilities
Justine is a very intelligent and gifted scientist. As her reputation more than impresses rocket scientist Professor Allenford[1], Justine is most likely well on her way to becoming yet another of Middleton's resident geniuses.
Biography
Justine made multiple breakthroughs in particle physics, most of them apparently in eighth grade.
Mr. Barkin assigned Justine to be Kim Possible's science project partner. Excited at the thought of having such a brilliant partner, Kim was eager to help out. Justine, however, made it very clear that she intended to do all of the work alone. A mission to stop a rampaging "dino-thing" created by Dr. Drakken and DNAmy presented Kim with a perfect chance to test out Justine's science project: a kinematic continuum disruptor. Using the Kimmunicator's batteries as a power source, the disruptor opened a wormhole that dragged the creature inside, effectively saving Middleton. Unfortunately, Mr. Barkin did not believe the machine could do what Justine claimed it could, and activated it in the middle of the school, unleashing the dinosaur once again.[1]
Relationships
Family
Friends
Justine initially assumes that Kim will be of no help to her, and wants nothing to do with her. Kim takes this as an insult, and manages to impress Justine through her sheer determination to be of help.[1]
Love Interest
Enemies
Paraphernalia
Clothes
Justine's typical outfit contains various shades of blue: dark blue headband, light blue blouse with white trim, light & dark blue checkered skirt, white knee socks, and black shoes.[1]
Equipment
Homemade kinematic continuum disruptor[1]
Quotes
From "Partners"
Kim: So, Justine, tell me more about your project idea.
Justine: Uh, yeah. It's highly technical.
Kim: Try me. I'm here to help.
Justine: Here's your to-do list.
Kim: It's blank.
Justine: Exactly. During the project, disappear and don't bother me. The day of the presentation, show up and smile.
Gallery
Trivia
In addition to holding both a Bachelors and PH.D in neuroscience in Real Life, Justine's VA also stars on The Big Bang Theory as Sheldon Cooper's girl friend, Doctor Amy Farrah Fowler, a neurobiologist whose test subjects are mainly monkeys.  
Alternate Versions
Behind the Scenes
Voice Actor/Actress
Justine Flanner is voiced by Mayim Bialik.
Episode Appearances
Season 2
Production
Number
US Broadcast
Number
Episode
202
23
Partners
References
Community content is available under
CC-BY-SA
unless otherwise noted.