This wiki is a source of information for the show Kim Possible. It includes all of her appearances in TV shows, movies, video games and more. This wiki is to be written from an IN-UNIVERSE PERSPECTIVE, meaning no phraseology such as "is a series…", "in season…", "in episode…", or similar phrasing. Please review the Manual of Style.
We are currently editing 497 articles and 3,462 files.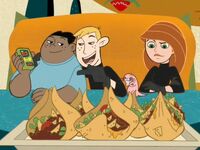 Kim Possible is a teenager who fights crime and saves the world along with the help of her sidekick & best-friend - and later boyfriend - Ron Stoppable. Also helping them is Rufus, Ron's naked mole rat; Wade, a 10 year-old super genius who creates gadgets for Kim and runs her website; and Monique, who helps on occasion when Ron is away.

If you're new to this wiki, we have a new users page that will give you some information to get started. Be sure to check out the Community Portal. We will be adding a lot of help pages and tips there in the near future.
POLLS
<poll> Who is your favorite villain? Drakken Shego Monkey Fist Duff Killigan Senor Senior, Senior Senor Senior, Junior Professor Dementor DNAmy Motor Ed Camile Leon Adrena Lynn </poll>
<poll> What is your favorite season? Season 1 Season 2 Season 3 Season 4 </poll>
Community
Check out the forums to see what the community is working on, to give feedback, or just to say hi.
Give the blog a perusal, to catch up on the current news regarding the Kim Possible Wiki or Kim Possible in general.
Helping Out
Want to help the Kim Possible Wiki, but aren't sure where to start?

First, read the Kim Possible Wiki's Simplified ruleset and the New to the Wiki? page if you are just wanting to make minor edits. If you are interested in making advanced edits, then make sure to read the Kim Possible Wiki's Manual of Style. Every wiki is a little different in the format and style that it strives for, the Manual of Style is the place to find this information.
Second, start exploring the wiki. If you find something that you think could help improve the article or the wiki, then click the Edit button on the top left of every article and make the improvement or navigate to the forums and suggest the change be made. If you run across a red link, one that doesn't have an article yet, click on it and create the article.
If you find something that is missing from the wiki and you believe that it needs an article. Then expand the "Contribute" button on the top right of every article and add the new page. Be sure to familiarize yourself with the Naming convention policy and the Layout policy.
You might find that it isn't an article that is missing, but you have/know of an image or video that perfectly compliments and enhances the article. Uploading media is another really easy way to help out. Add media by expanding the "Contribute" button on the top right of every article and add the new media. Be sure to familiarize yourself with the Media policy.
If you are more interested in focusing your help, the Kim Possible Wiki has two lists of articles that need help; "Stubs" and "Rough Drafts". Don't be shy, get in there and help with them.
Want to help, but you are new to editing wikis? Wikia has an excellent beginner's tutorial.
You can also navigate to the Kim Possible Wiki's help pages.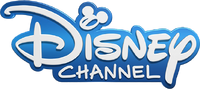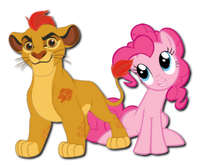 Community content is available under
CC-BY-SA
unless otherwise noted.