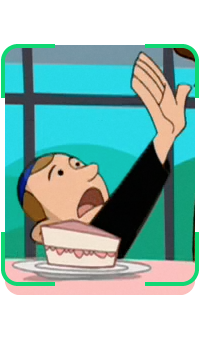 Reuben Stoppable
| | |
| --- | --- |
| Full Name: | Unknown |
| Alias(es): | No Known Aliases |
| Gender: | Male |
| Age: | Unknown |
| Build: | Thin |
| Hair: | Unknown |
| Eyes: | Brown |
| Skin: | Fair |
| Hometown: | Unknown |


Professional Info
Profession(s):
 
Unknown
Affiliation(s):
 
No Known Affiliations
Relationships
Relative(s):
 
Miss Starter (wife)
Mr. Stoppable (uncle)
Mrs. Stoppable (aunt)
Ron Stoppable (cousin)
Shaun Stoppable
Friend(s):
 
No Known Friends
Love Interest(s):
 
Miss Starter
Pet(s):
 
No Known Pets
Nemesis:
 
No Known Nemesis
Behind the Scenes
First Appearance:
 
"Bad Boy"
Voiced by:
 
-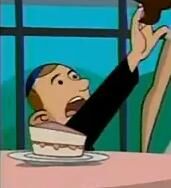 Reuben is the bridegroom at the wedding in "Bad Boy". He only appears on screen one second, pulling his bride, Miss Starter, to safety. He is a cousin of Ron, in what way is not specified, but since the wedding is specified as "the Stoppable-Starter wedding" he is from the father's side.
He was married in the episode, Bad Boy, which is the episode, when his cousin, Ron, was turned evil the first time.
When Ron was shooting the place up with his plasma catapult, and his bride was complaining that "shouldn't he be at the kid's table," he was mostly seen pulling her to safety. It can be assumed that he is used to weird things happening to Ron, by the way that he was already in a mostly safe spot, when he was seen.
Family
Reuben is the husband of Miss Starter, cousin to Ron Stoppable, and he now has a new adopted baby cousin called Hana Stoppable.
Relationships
Not much is known about Reuben's relationships, other than that he is in love with Miss Starter, who he has married in Bad Boy.
Talents and Skills
None known
Community content is available under
CC-BY-SA
unless otherwise noted.