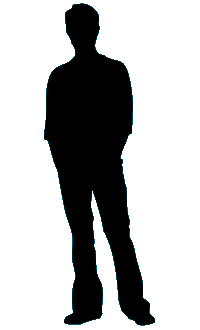 Infobox Character
| | |
| --- | --- |
| Full Name: | Unknown |
| Alias(es): | No Known Aliases |
| Gender: | Unknown |
| Age: | Unknown |
| Build: | Unknown |
| Hair: | Unknown |
| Eyes: | Unknown |
| Skin: | Unknown |
| Hometown: | Unknown |


Professional Info
Profession(s):
 
Unknown
Affiliation(s):
 
No Known Affiliations
Relationships
Relative(s):
 
No Known Relatives
Friend(s):
 
No Known Friends
Love Interest(s):
 
No Known Love Interests
Pet(s):
 
No Known Pets
Nemesis:
 
No Known Nemesis
Behind the Scenes
First Appearance:
 
-
Voiced by:
 
-
Template documentation
(for the above template, sometimes hidden or invisible)
Description

This template is used to add an infobox header and sidebar to pages detailing characters of the Kim Possible Series.

Syntax

Type {{Infobox Character|<...>}} somewhere, with parameters as shown below.

Blank Template
{{Infobox Character
| name = [defaults to PAGENAME]
| name-transform = [if not equal to a value will display as all caps]
| fullname = [defaults to Unknown]
| alias = [defaults to No Known Aliases]
| image= [defaults to Placeholder person.png]
| gender = [defaults to Unknown]
| age   = [defaults to Unknown]
| build = [defaults to Unknown]
| hair  = [defaults to Unknown]
| eyes  = [defaults to Unknown]
| skin  = [defaults to Unknown]
| hometown= [defaults to Unknown]
| profession = [defaults to Unknown]
| affiliations = [defaults to No Known Affiliations]
| relatives = [defaults to No Known Relatives]
| friends = [defaults to No Known Friends]
| loveinterests = [defaults to No Known Love Interest]
| pets = [defaults to No Known Pets]
| nemesis = [defaults to No Known Nemesis]
| first = [defaults to -]
| voice = [defaults to -]
}}
Sample output
{{Infobox Character
| name = Ron Stoppable
| fullname = Ronald Stoppable
| alias = Zorpox
| image = Ron Stoppable Mugshot.png
| gender = Male
| genderappearance =
| age = 15 est. {{one}}<br />18 est. {{four}}
| build = Slim, slightly pudgy
| hair = Blond, perpetually mussed
| eyes = Brown
| skin = Fair, freckled
| hometown= Middleton
| profession = High School Student, Hero
| affiliations = Team Possible
| relatives = Mr. Stoppable (father)<br />Mrs. Stoppable (mother)<br />Hana Stoppable (sister)<br />Reuben Stoppable (cousin)<br />Shaun Stoppable (cousin)
| friends = Kim Possible<br />Rufus<br />Monique<br />Felix Renton
| loveinterests = Amelia (season 1)<br />Tara (season 1)<br />Zita Flores (season 2)<br />Yori (seasons 2 and 3)<br />Kim Possible (seasons 3 and 4)
| pets = Rufus
| nemesis = Gill<br />Monkey Fist
| first = "Tick-Tick-Tick"
| voice = Will Friedle
}}
results in...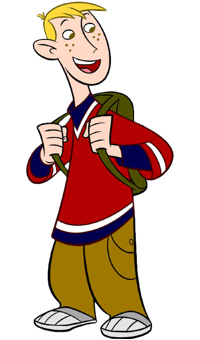 Ron Stoppable
Full Name:
Ronald Stoppable
Alias(es):
Zorpox
Gender:
Male
Age:
15 est. (season 1)
18 est. (season 4)
Build:
Slim, slightly pudgy
Hair:
Blond, perpetually mussed
Eyes:
Brown
Skin:
Fair, freckled
Hometown:
Middleton


Professional Info
Profession(s):
 
High School Student, Hero
Affiliation(s):
 
Team Possible
Relationships
Relative(s):
 
Mr. Stoppable (father)
Mrs. Stoppable (mother)
Hana Stoppable (sister)
Reuben Stoppable (cousin)
Shaun Stoppable (cousin)
Friend(s):
 
Kim Possible
Rufus
Monique
Felix Renton
Love Interest(s):
 
Amelia (season 1)
Tara (season 1)
Zita Flores (season 2)
Yori (seasons 2 and 3)
Kim Possible (seasons 3 and 4)
Pet(s):
 
Rufus
Nemesis:
 
Gill
Monkey Fist
Behind the Scenes
First Appearance:
 
"Tick-Tick-Tick"
Voiced by:
 
Will Friedle
Community content is available under
CC-BY-SA
unless otherwise noted.