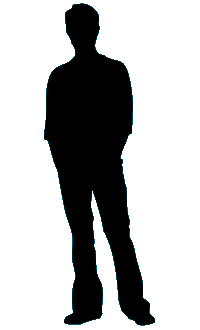 Timothy North
| | |
| --- | --- |
| Full Name: | Timothy North |
| Alias(es): | The Fearless Ferret 1.0 |
| Gender: | Male |
| Age: | Unknown |
| Build: | Unknown |
| Hair: | Unknown |
| Eyes: | Unknown |
| Skin: | Unknown |
| Hometown: | Middleton |


Professional Info
Profession(s):
 
Actor (Former)
Affiliation(s):
 
No Known Affiliations
Relationships
Relative(s):
 
No Known Relatives
Friend(s):
 
Ron Stoppable
Love Interest(s):
 
No Known Love Interests
Pet(s):
 
No Known Pets
Nemesis:
 
No Known Nemesis
Behind the Scenes
First Appearance:
 
"The Fearless Ferret"
Voiced by:
 
Adam West
Timothy North was the actor who starred in the Fearless Ferret TV show. North spent so much time living with the elaborate show props that he became delusional, believing the show was real, and that he actually was the costumed crimefighter that he portrayed.
Physicality
Appearance
Personality
Timothy North was introduced as an extremely grumpy old man who rudely repelled all attempts to lift his spirits. When Ron Stoppable proved virtually impossible to scare off, North immediately took advantage of this and put Ron to work, tasking him with cleaning up North's very large and very dusty house.
Once Ron discovered all of the Fearless Ferret gear and gadgets hidden in North's house, he unknowingly got sucked into the delusion: he, never having heard of the show, believed that North had once been the "actual" Fearless Ferret, and begged until North reluctantly agreed to make Ron his apprentice. Throughout their training, North remained exceedingly grumpy, but gradually accepted Ron into his world as both a comrade and friend. As a result, Ron was the first person that North showed any real concern for in some time.
Although extremely reclusive, North displayed a notable eagerness to draw those he considered worthy into his delusions. He was so impressed by Kim Possible that he offered her the dubious honor of becoming Ferret Girl more than once.
Abilities
Biography
Relationships
Family
Friends
Love Interest
Enemies
Paraphernalia
Clothes
Equipment
Quotes
Gallery
Trivia
While he's played by Adam West, he seems to be a mix between Bruce Wayne from Batman Beyond in the form that he is an aged 'Crime Fighter' with a sucessor voiced by Will Fridile.
Alternate Versions
Behind the Scenes
Voice Actor/Actress
Timothy North is voiced by Adam West.
Episode Appearances
References
Community content is available under
CC-BY-SA
unless otherwise noted.